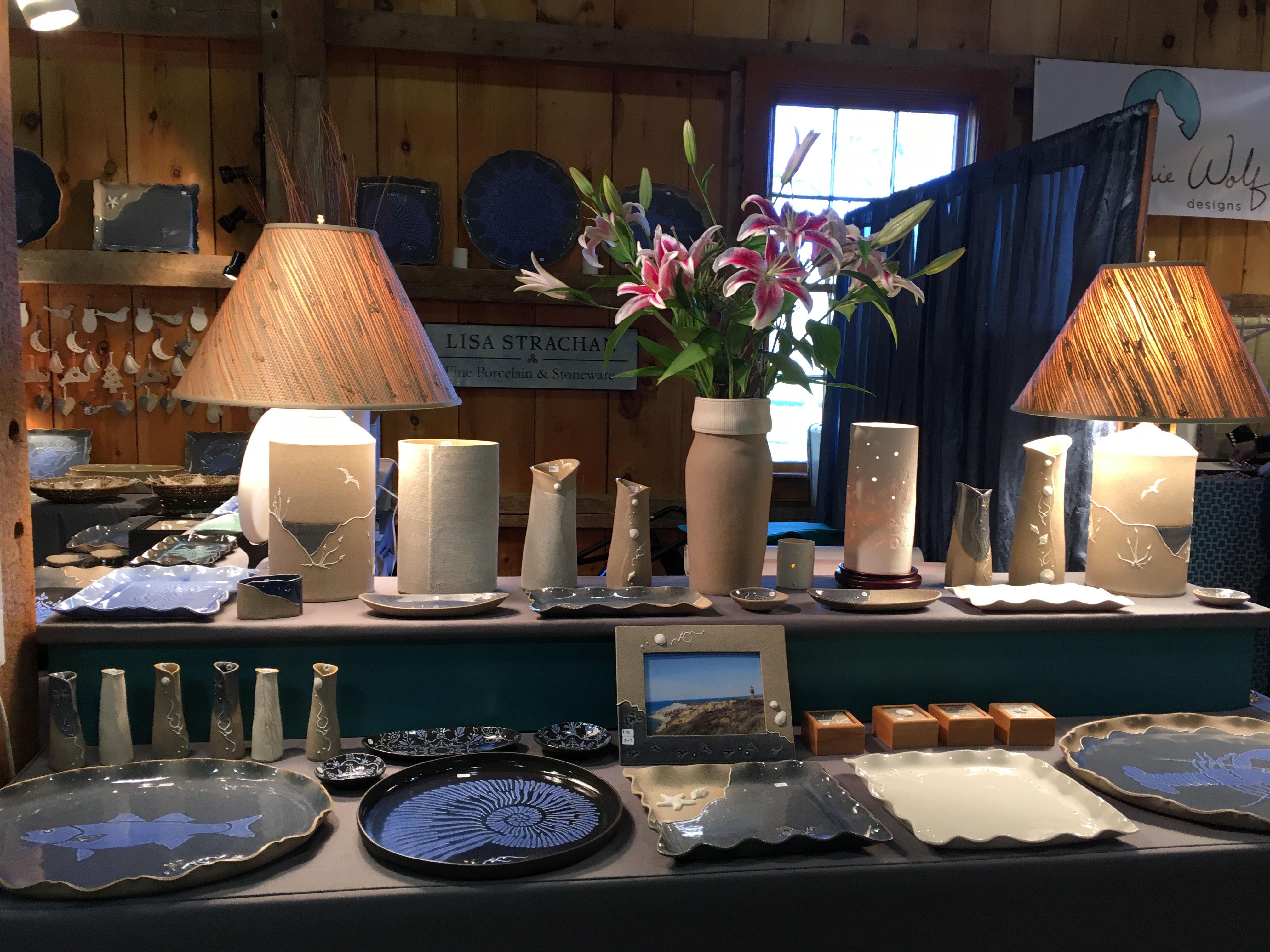 Feel free to email Lisa if you would like to confirm she will be at a specific show at: lisa@lisastrachan.com

Lisa will be at the Vineyard Artisan's Fair for the 2021 season.
July and August: Thursdays and Sundays from 10 am to 2 pm at the Grange Hall in West Tisbury.

Columbus Day weekend too! Saturday and Sunday, 10 am - 4 pm.
Located at 1067 State Road, West Tisbury, the Grange Hall is a beautiful post and beam barn built in 1859. Lisa has been showing with the with the Artisan's since 1996. She is very grateful to have met so many wonderful and loyal customers and collectors over the years.
The Vineyard Artisan's Festival is Martha's Vineyard's premier art and craft fair. A juried show representing 80 artists, where you can meet the the local makers directly. Fun for socializing and checking out the Island art scene.
Feel free to email Lisa if you would like to confirm she will be at a specific show at: lisa@lisastrachan.com
Please visit the Vineyard Artisan's website for more information. Follow this link: www.vineyardartisans.com