Wave vase
The sweet wave vase stands 6.5" tall. $65.00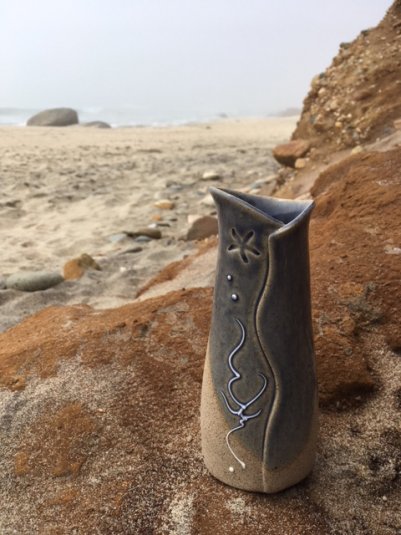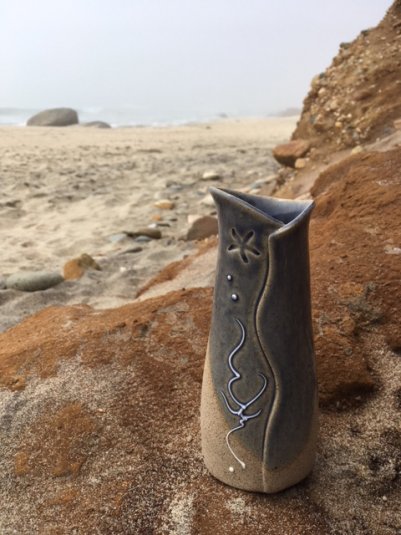 Wave vase
The sweet wave vase stands 6.5" tall. $65.00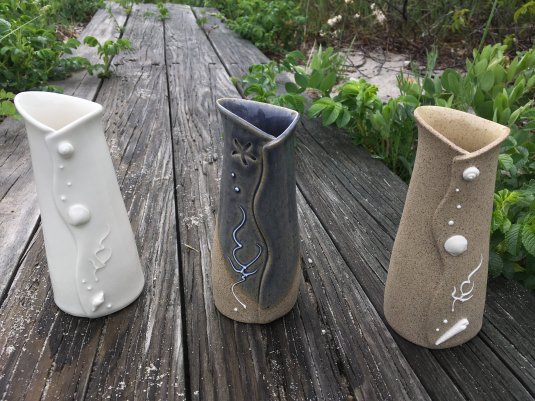 Vase Trio
The three seashell vase is a sweet size for a smaller bouquet. A casual vase that is pretty with wildflowers, this one comes in white porcelain as well.
Left to right:
Porcelain 3 Shell Vase, 6.5" tall, currently sold out.
Wave Vase, 6.5" tall, $65.00
Stoneware 3 Shell Vase, 6.5" tall, $65.00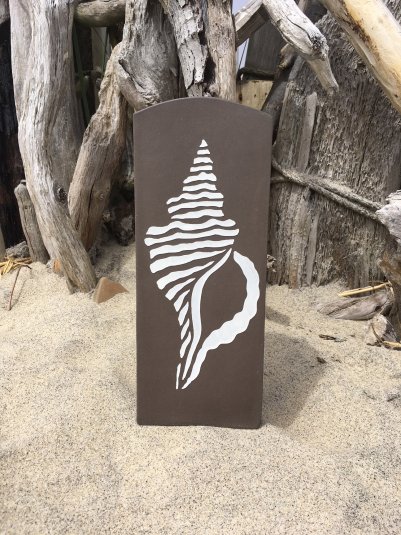 Whelk Vase
Made from dramatic dark brown stoneware, this vase stands 10.5" tall. $110.00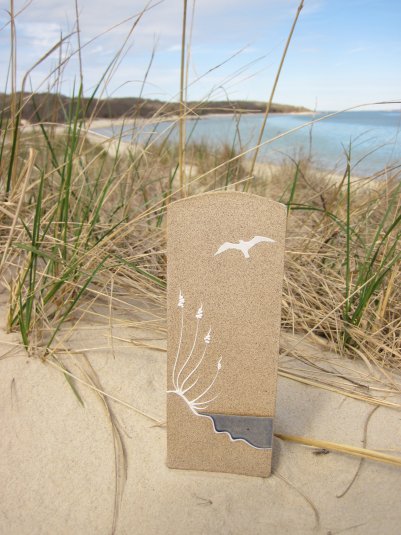 Dune Vase
The seagull profile is reminiscent of the flag that represented Martha's Vineyard's bid for secession from the Commonwealth in 1977. It brings a smile to remember the spirit of the Island in those days.
Dune Vase with Seagull, 10.5" tall, $125.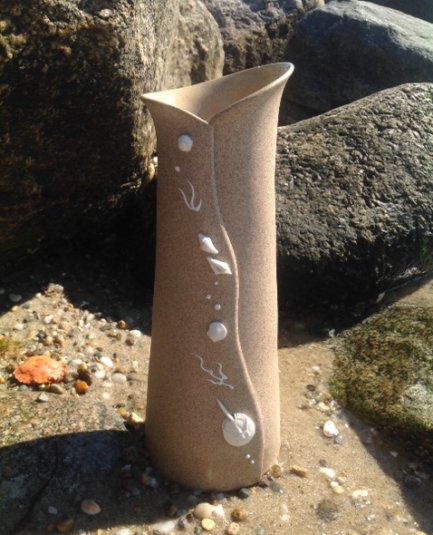 Seashell Vase
What could be more evocative of the shore? This vase looks equally stunning with a formal bouquet as an array of grasses. Glazed interior will hold water neatly. Seashells vary, please ask for a photo of what is available.
Seashell vase stands 12" tall, $165.00, currently sold out.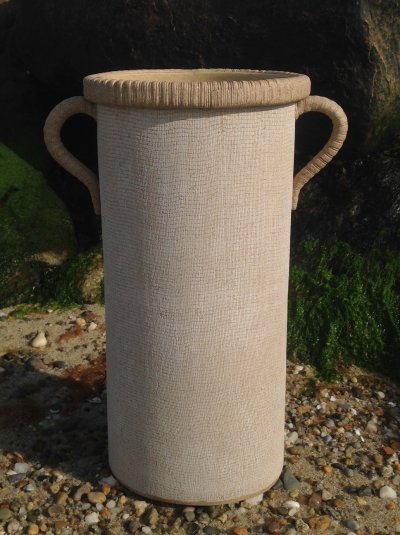 Nettuno Vase
This handsome vase stands 20" tall. This piece has sold.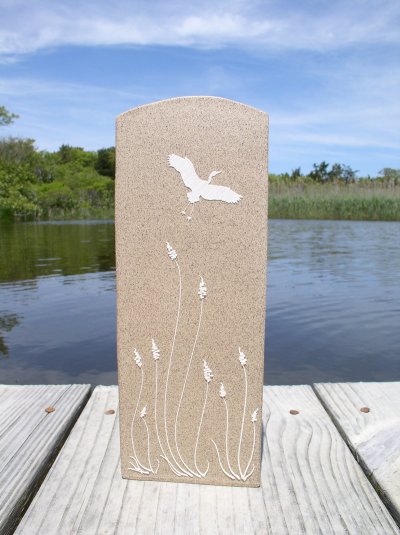 Heron Vase
The Heron Vase uses a porcelain overlay technique Lisa developed to great effect.
10.5" tall, $125.00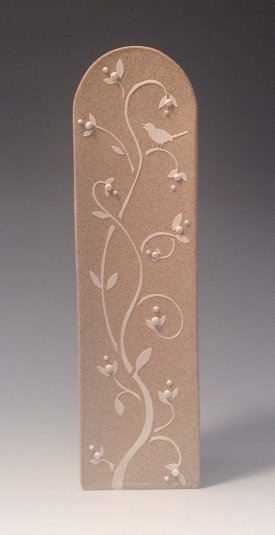 Birdsong Vase
The Birdsong Vase has a tall and elegant stature. The raised dot pattern will vary slightly on each vase, as the are done individually by hand. Please ask for a photo if you would like to see the exact one you are ordering.
Birdsong Vase, stands 10.25" tall, $115.00